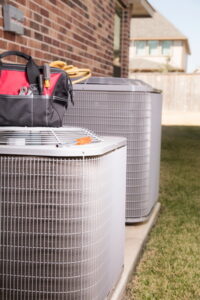 How big an air conditioner do you need for your home?
You may find this a strange question. Obviously, you want an air conditioner that will fit where it's supposed to go. But the "size" of an air conditioner isn't about the amount of space it takes up. It's the amount of cooling it can put out.
Finding the right system for your AC installation in West Chester, PA is more complicated than just picking a system you think is powerful enough to keep your house cool. A home needs a specific size air conditioner, one that's neither too small or too large. Yes, too large is a problem, and far too many amateurs make the mistake of putting in an air conditioner that's too powerful for the home it's supposed to keep comfortable.