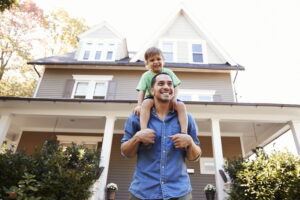 If you're worried about the quality of air in your house, you're not alone. Today's homeowners have much greater concerns about unhealthy pollutants, microbes, and germs floating around the air they breathe. And many have good reasons to.
The reason that so many homes today have worse air quality than before is because construction builds houses "tighter" so the buildings are more energy efficient: it's harder to lose heat in winter or gain it in summer. But this tight seal on the house also traps indoor air and the contaminants inside it—and there are more sources of indoor pollutants in households than ever before. Your home's air can contain a mixture of chemicals and volatile organic compounds along with ordinary dust, lint, dander, and pollen.
It's with these smaller particles that an air purifier can really make a difference for your home!