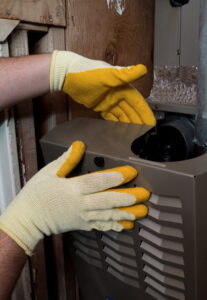 Seasonal changes affect your HVAC system in different ways. Traditionally, the advice around protecting your furnace says to have a professional inspection late in the fall, just before winter. This is perfectly sound advice, but there's just as much value to running a performance check-in post-winter too.
Winter is every heating system's busiest period. After months of peak use, your furnace is at its most vulnerable coming out winter. A check-in here can offer you vital insights into your furnace's efficiency, performance, and repair needs.
Let's go over some simple ways to examine your furnace at home. If you notice any of these signs, it's time to book a professional HVAC service for repair and maintenance.