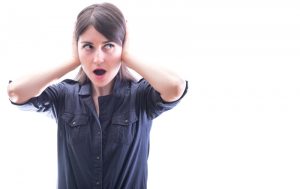 Air conditioning systems aren't necessarily "quiet" systems (although advancing technology has reduced the amount of sound they make). You expect to hear several sounds as your home's AC runs: the fans, the motor powering the compressor, the drip of water from the condensate pan, and the movement of air through the ductwork. It's an easy set of sounds to become accustomed to until it turns into part of the soundtrack of summer—a soothing white noise for hot days.
Then … something strange interrupts the AC soundscape. Something odd, or loud, or unexpected. Could it be a malfunction in the AC?
It might, and we're going to look over a few of the more common cautionary sounds you might hear from your air conditioning system. When in doubt, you'll want to have trained HVAC technicians on the job to see what's wrong, and what needs to be fixed.