Air Conditioning Repair
We can take a good guess and assume that the last thing you want to encounter on a scorching hot day is a completely broken down air conditioner. Unfortunately, there is no way that an AC system can perform with 100% reliability, but by taking care of AC repair needs right away, you can certainly reduce the risk of emergency repair needs. And this is the key—to minimize the risk of serious damage to your air conditioner. That's why you should schedule your air conditioning repairs with our Malvern, PA team of professional HVAC technicians.
At Michall Daimion Heating & Air Conditioning, Inc., we take pride in our open and honest communication, in addition to respect, trust, and loyalty. This helps us not only to serve one another well, but to serve our clients the best we can. This means making sure you make it through each summer with as much comfort as possible, at as little cost as possible.
Contact us for exceptional air conditioning repair services!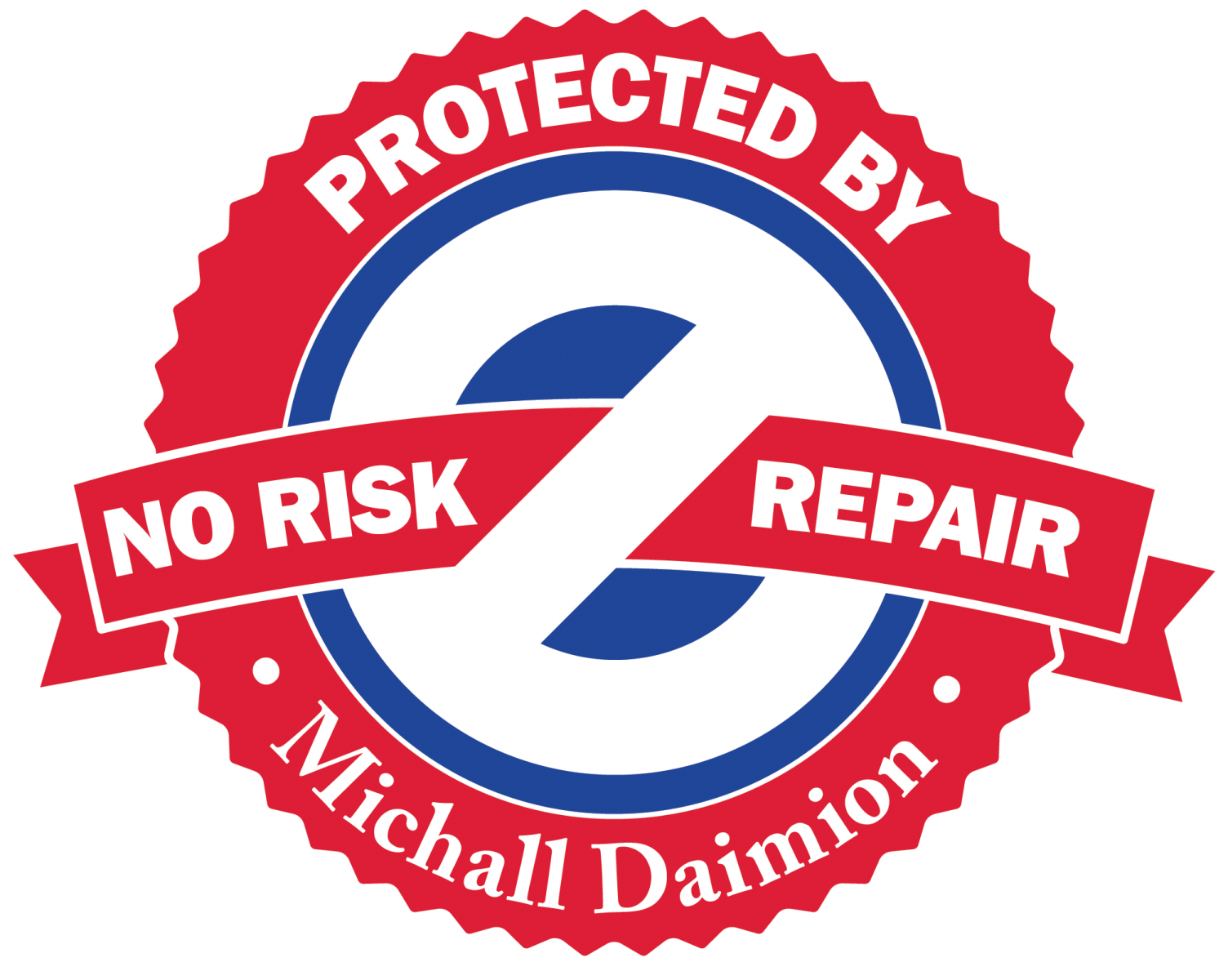 Total Peace of Mind with Our NO RISK REPAIR PROGRAM!
Are You in Need of Air Conditioning Repair?
The best thing you can do to reduce the risk of serious damage to your air conditioner is to schedule air conditioning repairs as soon as you discover you need them. Oftentimes you'll be alerted to small repair needs during your annual maintenance appointment, but repair needs can crop up between those sessions too. That's why our Malvern HVAC technicians are here!
We're happy to tell you what to look for between tune-ups, so you can recognize symptoms and call us right away. These symptoms include:
A lack of cooled air.
Low airflow.
Loud or unfamiliar noises coming from your AC.
A spike in your cooling bills.
Leaks around the base of your air conditioner.
It's important that even if you think a problem is minor, you give us a call. It may be something that's an easy fix, like a small tear in your ductwork or a component that needs replacing, but some AC repair needs are more urgent—such as a refrigerant leak or a struggling compressor. Call us as soon as you suspect your air conditioner is in trouble!
Preventing AC Repair Needs
Not all air conditioning repairs are preventable, but there are steps you can take to reduce the risks of an emergency air conditioner breakdown. First, ask us about our preventive maintenance agreement. This is a program that affords you two tune-ups a year—one for your air conditioner and one for your heater—priority scheduling, discounts on repairs, and much more.
Next, be sure to change your air filter as often as necessary. Depending on the type of air filter you use in your air conditioner, this could be every 1–3 months. A clogged air filter can cause many of the issues we mentioned above, and if not managed those problems can grow worse.
One last thing you can do is make sure to check your vents and look around your outdoor unit. Obstructions like dirt, dust, and even lawn mulch and leaves outside, can impact your airflow and lead to AC repair needs. Contact our Malvern, PA techs for reliable AC service throughout the Main Line!