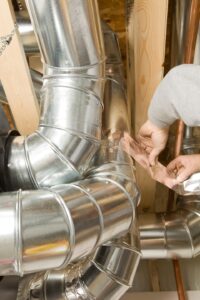 If your heating and cooling system is the heart of your home, then consider ductwork to be the veins. They're responsible for delivering air throughout your home, but sometimes they need help.
Duct sealing in West Chester, PA helps you prevent air leaks in your ductwork. This doesn't sound like a big issue or cause for concern, but leaky air can cost you money. A lot of it.
Let's talk about why ducts definitely need to be sealed and help frame a bigger picture for how it impacts your home.