Air Conditioning Services
Don't you want to have the best comfort possible at the lowest price available to you? We'd imagine that the answer is yes. Now we want to ask you—is this currently your reality? Unfortunately, this isn't often the experience for homeowners in our area. The problem is that many homeowners are settling for hasty services from underqualified "technicians." You don't have to worry about any of that when you choose a member of our team.
Our HVAC technicians are skilled. We respect and appreciate our customers and trust in our ability to perform the right services for them. When you trust Michall Daimion Heating & Air Conditioning, Inc., you can expect the best of the best in everything air conditioning—from the products we choose to the services that we perform. Get in touch with us today to learn more about our team.
Contact us for all the air conditioning services you need. We specialize in keeping Malvern residents cool.
Our Air Conditioning Services
You can come to us for the following air conditioning needs:
Air Duct Cleaning: The best way to boost your home's indoor air quality and get more from your air conditioner is through air duct cleaning. Make sure you hire a qualified team of professionals for the job.
Central Air Conditioners: Central air conditioners are the most common AC system. They're efficient, reliable, and they utilize the central network of ducts already in your home.
Ductless Systems: Are you looking for air conditioning service that's tailored to your home's needs? You might want to consider a ductless system. Ductless systems use a series of individual air handlers to target specific areas of your home.
Dual Fuel Systems: Dual fuel systems combine the power of a heat pump and a furnace system. The combination of the two is able to help you get the benefits of both of these systems while eliminating all the downsides.
Heat Pumps: Heat pumps are a great heating and cooling option for homes in Malvern. They're efficient, eco-friendly, and easier on your energy expenditure costs.
Wi-Fi / Smart Thermostats: If you want more from your air conditioner, you need to start with your thermostat. Wi-Fi and smart thermostats help you get lower energy costs, better comfort, and greater control of your AC unit.
Call Us for Air Conditioning Installation and Air Conditioning Replacement
It doesn't matter whether you're purchasing a brand new air conditioning system or just wanting to upgrade from your old air conditioning system. The protocol is always the same—you're going to need a staff of professionals to help you through the process.
We understand that both air conditioning installation and air conditioning replacement service can be difficult. There are so many factors that go into each of these services to ensure that they're going to be great. You can turn to Michall Daimion Heating & Air Conditioning, Inc. for the job, no matter what you need. We're licensed and experienced professionals.
You Can Rely on Us for Air Conditioning Repair and Air Conditioning Maintenance
You can come to our team for your air conditioning repair and air conditioning maintenance needs too! We know that air conditioning repair services are normally a drag. It's a hassle to find a good time to schedule the appointment and it's often an unexpected expense. Luckily for you though, the best way to fend off an air conditioning repair need is through air conditioning maintenance.
We've got thorough air conditioning maintenance services that strengthen your air conditioning system's performance, and prompt and cost-effective air conditioning repair services when you need them. Schedule an appointment with us today!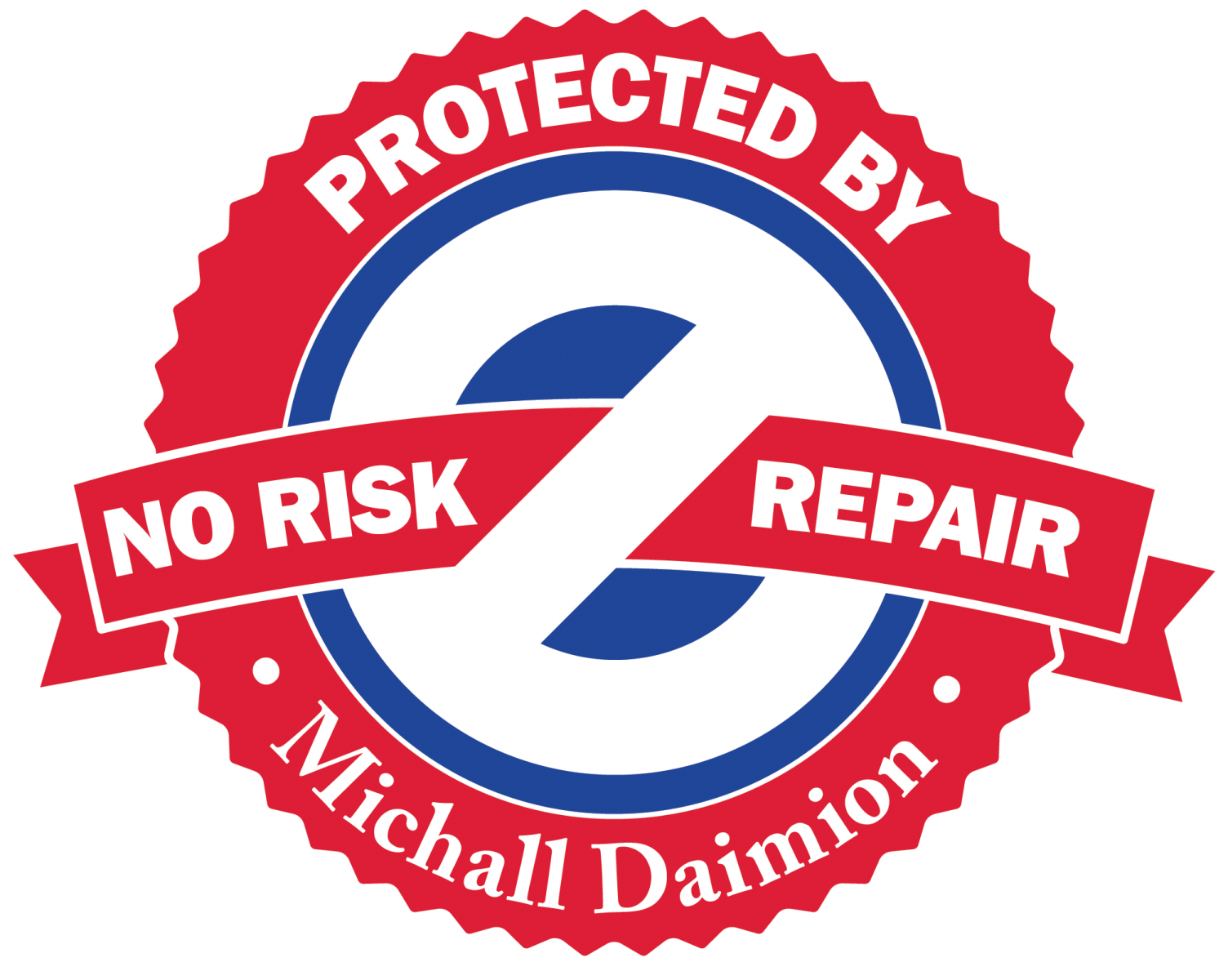 Total Peace of Mind with Our NO RISK REPAIR PROGRAM!