Furnace Services
Furnaces have been in use for a good long while and there is a reason for this: they are effective at heating homes and are energy efficient. Modern furnace types can utilize both electricity and natural gas to keep you warm and comfortable through the cooler months here in Malvern, PA.
When you have such a reliable heater, you will want to make sure that you schedule reliable furnace services to keep your system in good working order. Our NATE-certified technicians are available to you for anything you need in terms of caring for your gas or electric furnace. We take pride in being the team you can rely on.
Contact Michall Daimion Heating & Air Conditioning, Inc. to learn more about how we can make sure your furnace keeps you comfortable for a good long while.
Furnace Options
If you are considering replacing an aging furnace, or maybe installing one into a new home, you likely want to know what your options are. Furnaces are able to be customized based on your heating needs and the size of your home, hence why making sure a professional technician is the one to install it is so important. Aside from making sure you work with a professional, all you have to do is choose between a gas furnace or an electric furnace.
Gas furnaces are perfect if you already have a natural gas line. This is a clean-burning fuel source that works well to provide consistent heat. However, not everyone has or wants to use natural gas; this is where an electric furnace comes into play. Operating in the same manner as a gas furnace, the main difference is that an electric furnace simply uses electricity to generate heat instead of gas.
If you want to learn more about your furnace options in Malvern, PA, a member of our team will be happy to help. Just give us a call!
Serving Your Furnace, Your Ductwork, and More
Our team of certified technicians isn't just concerned about keeping your furnace running; we also want to ensure that everything involved in keeping your home comfortable is taken care of. That is why, when we talk about furnace services, we also bring up duct repair and replacement.
Your furnace needs to have reliable ductwork to deliver the air that it heats. When there is a leak or a problem with these ducts, you will want to schedule duct repair and replacement ASAP to avoid wasted energy and discomfort. If, however, you'd like to avoid waiting until a problem arises, we also provide duct testing and sealing to head any issues off at the pass. Don't delay, schedule your next service duct testing appointment with the Michall Daimion Heating & Air Conditioning, Inc. team in Malvern, PA now.
Stay Warm with Our Help
When you reach out to the professionals on our team for your furnace needs, whether it be maintenance and repairs or replacements and installations, you can rest easy knowing that the job will be one that is well done. Serving Malvern, PA and the Main Line since 1976, we are proud to say we are a team you can trust to take care of your furnace. Reach out to us today to learn more.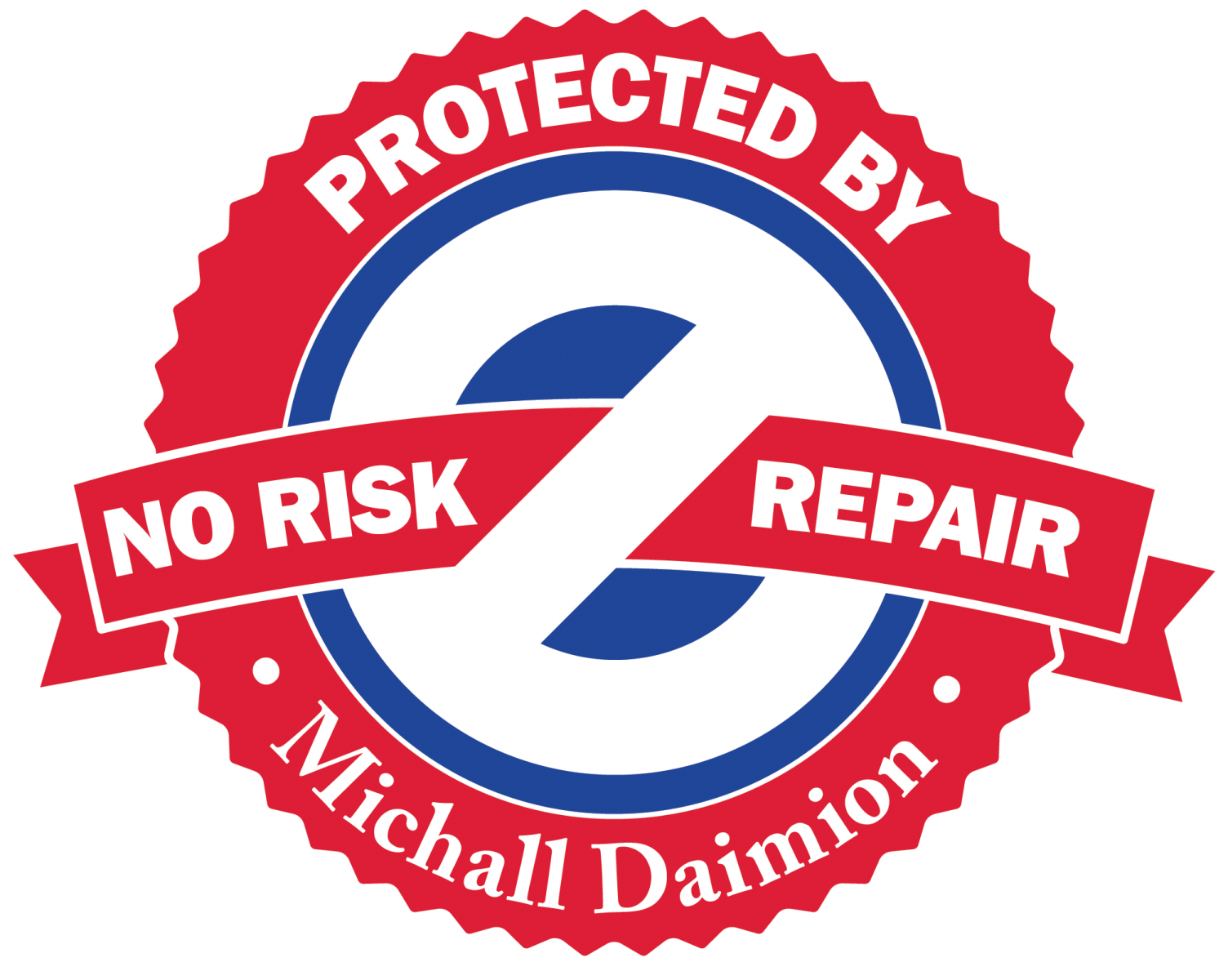 Total Peace of Mind with Our NO RISK REPAIR PROGRAM!