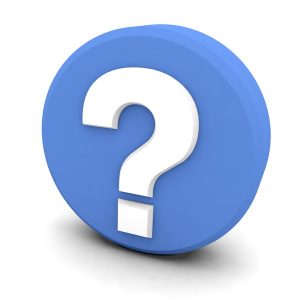 When choosing between any two different HVAC systems for a home, no single type starts out as automatically the better choice. If this were true, there wouldn't be a need for a choice in the first place: every home would have that device!
This is true for the distinction between whether you choose to install an air conditioning system or a heat pump in your house. If one were clearly better, you wouldn't have to choose. But since there are both homes with central air conditioners and with heat pumps, the question of which is better comes down to the situation. If you are considering either an AC or heat pump installation in the next few months, the right choice for you depends on several factors. We'll look at the pros and cons of these systems to help you get a better sense of what will work best for you.
Air Conditioner
Pros: If you are only looking to have a cooling system put in and you have no plans to remove the current furnace in place, installing an air conditioner is the best choice. Air conditioners come in a range of prices and efficiencies, so you shouldn't have any issue finding a unit that matches your budget and cooling requirements.
Cons: There aren't many drawbacks to the good ol' air conditioner, provided the heat pump isn't the better choice. Where an air conditioner comes up short against a heat pump is that it only provides cooling, not both heating and cooling.
Heat Pump
Pros: A heat pump is a two-in-one marvel of refrigeration technology—it can work as both a powerful cooling system and an efficient heating system. If you live in an all-electric house and it's time to replace your current electric furnace as well as the air conditioner, a heat pump is ideal. Heat pumps are big money savers in winter weather compared to an electric furnace, consuming far less electricity to heat a house. You can end up saving hundreds of dollars each year by making the switch to a heat pump from an electric furnace. Plus, heat pumps are safer than furnaces—their exteriors don't even warm up when they're running.
Cons: Heat pumps are more expensive than air conditioners, so unless you are going to replace both the AC and heater with a heat pump, there's no point in getting one just to cool—that's a waste of money. Although heat pumps are efficient and low-cost at heating, they may struggle in extreme cold temperatures. If you use a gas furnace for your home heating, it is probably best to stick with a gas furnace and only replace the AC with another AC.
We'll Help You Choose Right
Eventually, you will need professional heating and air conditioning service in Wayne, PA to select your new HVAC system. Don't make the choice without expert consultation. You can trust our many years of experience to assist you with installing the best new HVAC system for your household.
Michall Daimion Heating & Air Conditioning, Inc. is The Main Line's Premier Service Provider since 1976. Talk to us today about the best plans for your home comfort.