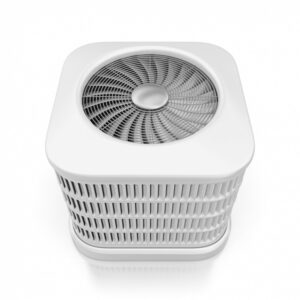 Spring is a time when people rely less on their HVAC system because temperatures are mild. The cold has eased so heaters start to turn off, and the heat of summer hasn't yet arrived to make air conditioners run daily. But this is still an important time for any home's HVAC system, because this is when the air conditioner must have a thorough maintenance inspection and tune-up.
If you're wondering what steps you need to take to maintain your AC this spring, we're glad to tell you how easy it is: you just call us and get on the schedule for maintenance. This is a job that only professionals can do. And you'll be glad you had our pros take on the job, because skipping maintenance even for a year can have major consequences for your AC system.
What Might Go Wrong Without AC Maintenance
If you want specifics, below are a few of the troubles that can occur if an air conditioning system doesn't receive professional care each year:
An early system breakdown: Any mechanical device that doesn't have regular maintenance to keep it in good condition will wear down faster and fail earlier. An air conditioning system may have its estimated service life (10 to 15 years) sliced in half because it was not maintained annually.
Twice the amount of repairs: Studies have shown that more than 50% of the repairs an air conditioning system may need during its service life are the fault of lack of maintenance. If you keep your AC up to date on maintenance, you'll wipe away half the repairs you might have otherwise had to pay for.
Higher energy bills: A central AC uses large amounts of electricity to run (around 35,000 watts per hour). But it will use even more if lack of regular cleaning and adjustments has caused it to deteriorate. You can expect an air conditioner's efficiency to decline by 5% per year if the system isn't maintained.
Unreliable cooling: Peace of mind is a wonderful thing to have during the summer days, knowing your AC will work when you need it to. But an AC that heads into the summer heat without maintenance to keep it in prime shape is at a higher risk of major failure.
Voided warranty: The manufacturer's warranty on your air conditioning system may be voided if the AC doesn't have professional maintenance each year. If the warranty is no longer good, you may end up stuck with an expensive repair bill or even a full replacement that the warranty would have covered.
Call Us to Sign Up for Our Maintenance Plan
We are the Bryn Mawr, PA, HVAC contractor to call to arrange for HVAC maintenance—not only in spring, but in fall as well. When you join our maintenance plan, you'll receive two seasonal maintenance visits a year, plus a 20% discount for flat-rate parts and a flat maintenance agreement fee.
Michall Daimion Heating & Air Conditioning, Inc. is the Main Line's Premier Service Provider since 1976. Call us to schedule your spring HVAC maintenance.