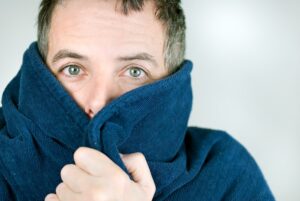 This week is the first week of spring! Sound the bells and get happy anticipating warmer weather.
But it's not yet time to put on shorts and tank tops. If you've already lived through one full year of weather in Pennsylvania, you'll know March and April aren't necessarily warm. We recommend staying vigilant with your home heating system at this time of year and schedule prompt heating repair in Bryn Mawr, PA when you think something's wrong. Don't let the thought of the approaching warm weather make you neglect your heater!
The Early Spring Climate Is Still Cold
A few basic facts about our temperatures this time of year to put your heating system in perspective:
Although temperatures in April rarely drop below freezing, that still means outdoor temperatures in the 30s—you don't want to be without a heating system when it's 33°F outside. Although temperatures can warm up to the upper 60s, we can still expect most days to be in the 50s when heating systems will need to put in work.
The moral: you don't want to have a heating system that's in danger of failing at this time of year. Something that may seem like a "minor" problem with the heater that isn't affecting its heating power (yet), such as strange sounds or shortened heating cycles, can quickly escalate to a full system breakdown. Get ahead of that problem with heating repairs.
A Malfunctioning Heater Can Become Hazardous
If you have a natural gas furnace to heat your home, and you likely do, neglecting repairs can be dangerous. Natural gas furnaces are designed to run as safely as possible, but they need help from the customer side to keep that way. Malfunctions can lead to combustion dangers and gas leaks, and these problems don't pay attention to a calendar! The sooner you have repairs done, the safer you and your family will be.
Heating Troubles Cause Higher Bills and Pricier Repairs
When a heating system isn't operating at optimal performance, it will draw on more power to overcome malfunctions. This means a plunge in heating efficiency and a rise in heating bills. If you let a problem go without a repair, you can end up paying far more to run the heater during these last months. Repairs that are neglected will also worsen or lead to other problems, so when you get around belatedly to repairs, they may cost much more than they would have if you moved earlier.
Neglecting Repairs Shortens a Heater's Service Life
You want the most service years possible from your home's heater. A gas furnace that receives regular maintenance and prompt repairs can sometimes last twenty years. But leaving malfunctions without repairs will create extra wear on the system that may reduce its lifespan. An early replacement is one of the costlier heating services you may end up paying for.
We're here to solve your heating problems, so call as soon as you suspect something isn't right—no matter the date on the calendar.
The Main Line's Premier Service Provider since 1976. Call Michall Daimion Heating & Air Conditioning, Inc. for all your home heating needs.