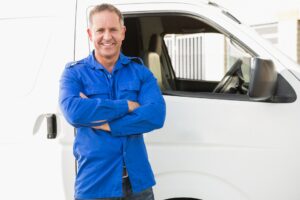 Like any appliance in your home, nothing lasts forever. Eventually, wear and tear takes its toll and to keep your furnace functioning, you need an expert contractor. But not just any will do.
NATE-certified technicians are a cut above the rest. It's imperative that you look for these certified technicians for furnace service in Newtown Square, PA for a few reasons. Let's go over why you should seek out NATE-certified technicians and what it means in the first place.
What Is NATE?
NATE stands for North American Technician Excellence. It's a certification that comes from a nonprofit organization that helps you find the best technicians for your home by separating amateurs from professionals.
The best part is that NATE certification is based on two factors: knowledge and experience. After certification, technicians need to renew their training and testing every two years. Changes in the HVAC industry happen, and that two-year window is the perfect amount of time to re-up on their knowledge as technicians.
NATE certification is the difference between choosing quality work or trusting a technician by rolling the dice. It makes an enormous difference in the final result of installations and repairs.
Why Choose a NATE-Certified Technician?
There's more than one reason to choose a technician with NATE certification. Here are four main reasons to seek them out specifically.
Expertise: There's little to no room for error when you're repairing a furnace (or any HVAC equipment, for that matter). Through knowledge, experience, and testing, NATE-certified technicians simply know how to get the job done better. At this level, these technicians certify their work and do their best to ensure no problems before they leave your home.
Safety: Furnaces aren't exactly safe to work on. We're talking about carbon monoxide and other gases. A NATE-certified technician knows how to work on these machines properly without opening up unnecessary risks to themselves, your family, and your home.
Upholding Your Warranty: There are plenty of furnace manufacturers that actually require you to hire a NATE-certified technician to work on your furnace. Without this certification, there's a less likely chance that repairs and maintenance are done excellently and on par with manufacturer recommendations.
Efficiency: While it's not a guarantee (depending on your specific repair requests), NATE-certified technicians are more efficient and speedy than amateur technicians. They have the experience necessary to get the job done quickly without skipping over any important details.
Only Trust the Pros
NATE certification is there to ensure you're getting the best level of quality in your repairs possible. It's essential to your home repairs and your quality of comfort. Don't settle for anything less, otherwise you could void your warranty.
We're committed to the ongoing training and expertise of our technicians every single day. That's what separates us from the other options at your disposal–we care about excellence above all else and are willing to prove it.
Contact Michall Daimion Heating & Air Conditioning, Inc. today to schedule your next furnace repair as soon as possible.