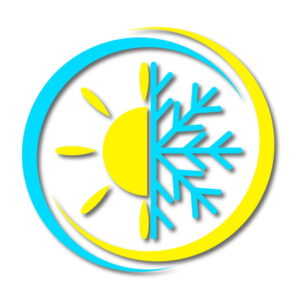 The spring is a time when many people consider making home improvements, such as changing out an old HVAC system for a new one. HVAC updates are especially ideal for spring because there is less need for heating and cooling and homeowners can take more time to consider the options and arrange for service with West Chester, PA, HVAC pros.
If you're considering making HVAC system replacements this summer, one option that has probably blipped onto your radar is the heat pump. There are numerous benefits to having a heat pump, but also one significant drawback. This drawback is why we need to address the question of whether you should install a dual fuel system heat pump or not.
The Heat Pump Drawback
The standard heat pump runs from one fuel source: electricity. After all, a heat pump is essentially an air conditioning system that can shift the direction it operates so it works as a heater when necessary. In cooling mode, the heat pump moves heat from inside the home and exhausts it outside, the same as an AC. In heating mode, it removes heat from the outside and then releases it inside. It's straightforward, and the only adjustment you need to make to change your heat pump between modes is on the thermostat. 
Did you catch the potential problem? If the heat pump draws heat from outside, and it runs in heating mode only when it's cold outside … where is the heat coming from?
There is always heat energy available in the air, no matter how cold it is, but in extremely low temperatures, a heat pump will have a harder time absorbing enough heat and will start to lose energy efficiency. To solve this problem a heat pump can have a backup heat source: a small furnace that runs from natural gas or propane. This is the dual fuel of a dual fuel system.
Is Dual Fuel Always Necessary for a Heat Pump to Work Well?
No. Heat pump technology has become more and more effective recently, and many models can deal with extremely low temperatures without huge efficiency losses. Places with mild winters rarely have to worry if a heat pump can handle the coldest weather.
We often have very cold winters, however, and a dual fuel heat pump is sometimes the best choice for a home. Even if the home doesn't need a dual fuel heat pump, if it has a natural gas line, a dual fuel system is a great way to make use of the benefits of both electrical heating and natural gas heating.
How to Find Your Answer
As you can tell from the above information, whether you should have a standard heat pump or dual fuel heat pump is situational. It takes the help of HVAC professionals to find the right answer for your house and your needs. Our team is glad to help you with this. Schedule service for heating installation and we'll see you have the best system for your home.
Call Michall Daimion Heating & Air Conditioning, Inc. for your comfort needs. The Main Line's Premier Service Provider since 1976.