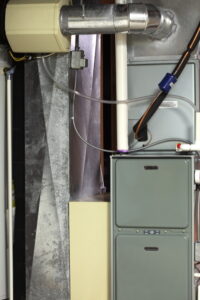 Winter is not done with us yet! February and early March often bring some of the worst storms and deep cold weather. But as we approach the official end of the season, it's a good time to consider how your heater is performing. Then you can ask yourself if this was the final winter it could effectively and efficiently keep your house warm.
If it's time for a change in your heating, you'll want an HVAC contractor in West Chester, PA to help you out when the weather warms up so you'll be ready for the next winter.
Ways to Tell Your Heater Is at the End of the Line
There are several signs from a heater that it's close to retirement. Some are more obvious than others, but even the obvious ones might get dismissed if you don't know what to watch for. Aside from a full heating system breakdown (which we hope you'll avoid with timely action), here are a few of the warning signs to watch for:
A steady rise in heating costs: A heating system will lose only about 5% of its energy efficiency over most of its service life if it has annual maintenance. (If it misses maintenance, it will lose 5% efficiency per year.) In the last two years of its service life, the efficiency will decrease dramatically. When your heating bills keep rising without a direct cause, it probably means the heater is in its final two years.
Its age: Find out how old the heating system is if you don't already. (You can find a manufacture date on the cabinet, usually inside the main panel.) Most heating systems have an upper age limit of 15 to 20 years, so if your heater falls into that range, move up your plans for replacement, especially if there are other warning signs.
Uneven heating: A decline in heating capacity from a central heater will first show itself as uneven heating around the house. Are you discovering rooms that are colder than they once were? Is the lower floor much cooler than the upper floor? If repairs can't fix this problem, it's a good sign the heater is dying.
Noise: When the heater is running, you should still be able to carry on a conversation, or watch television without having to turn up the volume. When your heating system starts to become noise pollution, it may be telling you that it's too worn down to do its job anymore.
Excess/too expensive repairs: Has the heater needed a repair every year for the last few years? Or more than one repair a year? Or any repair that costs more than half the price of a replacement? All of this points toward a heating system in major decline, and it's better to stop paying for repairs and put the money toward a new heater.
Our technicians will help you make the decision about whether it's time to retire your heater or not. All our technicians are NATE-certified and experienced.
Michall Daimion Heating & Air Conditioning, Inc. has been the Main Line's Premier Service Provider since 1976. Schedule heating service with us today.