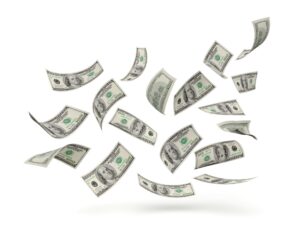 Heat pumps have become one of the most sought-after home heating and cooling systems and for good reason. They're often 50% more energy-efficient than a central AC or furnace and work to both heat and cool your home.
Getting heat pump installation in Chester. PA is not only easy but there are a few ways it can benefit your wallet–and you can make sure of that. Let's run through some cost-saving ways to use your heat pump and how it benefits you all year long.
Simply Run It
You know those old cooling habits you had with your central AC? You can just resume those, no problem. By nature, your heat pump will use less energy and save you money.
It should be stated that if you kept your air conditioner too low, you could run into problems simply because it freezes or overworks itself, but that's true of any HVAC system. Resuming your previous temperature preferences will still save you money right now.
An Upgrade From Your Furnace
Furnaces can be efficient, and in super-cold climates, they can be useful for sub-zero temperatures, but most of us won't be upset at what our heat pump outputs compared to a furnace. It'll be more than enough to keep you warm in winter.
Because heat pumps don't have to rely on combustion, they're immediately more efficient. You get more output for the energy you spend, plus it runs through the same system as your air conditioner, so you're not paying for separate maintenance and repair bills.
Find your old repair and maintenance bills from your AC and furnace, and tally up the number of times you had someone come in to handle your system. Now cut that in half. Half the maintenance, and if all goes well, half the amount of repairs that you're used to, all thanks to your upgrade. That's going to save you a few bucks.
There May Be Incentives
Government programs always want you to be more energy-efficient. The goal is to reduce your carbon footprint by using less energy, and more energy-efficient systems help with that. In the end, you save money every month, and you may be eligible for rebates on your installation as well.
The US government often pours billions of dollars into energy-efficiency programs for homeowners (just look at how much they've spent on solar). It's only right that you take advantage of what they're offering as soon as possible and get your maximum incentive for making your home energy efficient.
Install a Heat Pump Today
Heat pumps are the more energy-efficient way to heat and cool your home. Not only do they negate the need for a separate heating and separate cooling system, but they help you save money at the same time. If you need to know more, feel free to contact us to find out how you can benefit from a heat pump today.
Contact us today to schedule your heat pump installation as soon as possible.