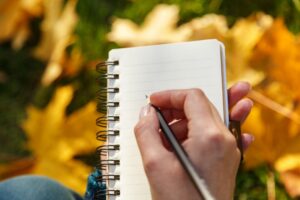 It's that time of year again—the end of the year! That means many people are beginning to think about their resolutions for the new year.
We'd like to help! We can provide you with some excellent and easily achievable resolutions that are all about your heating, air conditioning, and ventilation system. With the proper HVAC service in West Chester, PA—which only requires calling Michall Daimion Heating & Air Conditioning, Inc.—you can have most of your resolutions completed in no time.
"I'll have both my heater and AC maintained this year."
Your heating and air conditioning system each need annual maintenance, so this is a resolution to make into a permanent habit. The best time for maintenance is spring for the AC and fall for the heater. When you keep current with maintenance, you'll enjoy better efficiency and capacity from your HVAC system, prevent most repairs, and get the longest service life from the equipment. To make keeping up with maintenance easier, we have a special maintenance program—sign up for it today to get started on your resolution!
"I'll remember these two thermostat settings: 68°F and 78°F."
These are key thermostat temperatures to remember because they're the best way to save energy and remove strain from your HVAC system during winter and summer respectively. These are the ideal settings for the daytime when people are home: 68°F for winter and 78°F for summer. At night, or when people are home, alter the setting by 8°F up or down—up for summer, down for winter.
"I'll regularly change the HVAC system's air filter."
Your HVAC cabinet has a filter designed to prevent particles from entering it through the return air ducts. No matter if you're using the heater or the AC, this filter will start to clog up over time and need to be replaced with a clean one after one to three months. Leaving the filter in place will cause a whole slew of problems: inefficient performance, furnace overheating, poor airflow from the vents, damage to the blower fan, and more. Set reminders on your calendar to change the filter and you'll avoid plenty of headaches. 
"I'll call professionals for any repairs I might need."
We know that many homeowners like the idea of handling home repairs themselves. But the HVAC system in a house is too complicated for amateur work, and in the case of gas-powered furnaces, it could even be dangerous. Whenever you have trouble with your HVAC system that simple troubleshooting (like changing the filter) won't remedy, you can call us and we'll see that the issue is fixed—fast and right the first time. 
"I'll schedule air duct cleaning if it's been more than 5 years."
You don't need this resolution every year. But if more than five years have passed since you had professional duct cleaning, or you've never thought of having it done, this coming year is a great time to call us and schedule it. Clean air ducts significantly improve HVAC system performance and efficiency, and they help keep extra dust and dirt from circulating through your house.
Michall Daimion Heating & Air Conditioning, Inc. has been the Main Line's Premier Service Provider since 1976. Call us for any HVAC services you need!