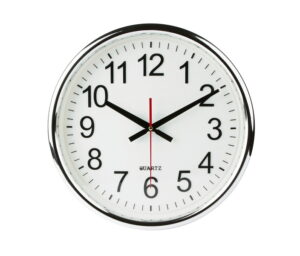 We often take the heating systems in our homes for granted. We imagine that each winter when we need them, they'll turn on and deliver the cozy warmth necessary to make winter a joy rather than a burden. Then the heaters shut down for the middle of the year and people stop thinking about them, making it even easier to forget that, well, one day those heaters will fail.
We don't recommend you allow your home's heating system to run and run until it completely breaks down. That puts you in a bad position and can even lead to dangerous heater operation right before. We advise you to get ahead of a failed central heater and know when it's best to schedule a replacement with our Phoenixville, PA, HVAC professionals.
To help with this, we're going to look into a key question: "How long can you expect your central heater to keep working for you?"
It Depends…
No two homes are alike, no two households use their heaters the same, and there are many types of heaters. These three factors make it impossible for us to give you a definite answer about how many years of service you can anticipate from the heater in your house.
We can make some generalizations that can help you out, but we stress that the best way to learn if your heater is ready for retirement is to schedule an appointment with our technicians. They can analyze your current heater and give you recommendations about repairs, replacements, and how much longer the heater may work.
Expected Lifespans of Different Systems
Here are the estimated service lives of the most popular types of residential central heaters:
Gas furnaces: 15 years
Electric furnaces: 20 years
Heat pumps/ductless mini splits: 10 to 15 years
When your heating system is above its estimated service life, we advise you to give serious consideration to scheduling a replacement at the first convenient time. The heater may still work well outwardly, but wear and tear will rapidly catch up with it after it's gone over this milestone. If the heater is showing signs of inefficiency, needs repairs annually, or isn't keeping up with your comfort demands, replace an old heater as soon as you can.
The Maintenance Factor
Have you scheduled a professional maintenance tune-up and inspection for your heater each year? Be honest with yourself, because this has a large impact on how long the heater will endure. The estimates listed above only apply to heating systems with annual maintenance. Missing maintenance will start to take years off the heater's life expectancy—and no maintenance at all often means a heater that won't even make it to half that expectancy.
Professionals Can Help
If you still feel in doubt about whether your heater is near the end of its service life or if it has many more years of work ahead of it, talk to our technicians. We provide honest opinions because we want our customers to enjoy the best and most affordable heating possible.
Michall Daimion Heating & Air Conditioning, Inc. has been the Main Line's Premier Service Provider since 1976. Call us today for help with all your home heating concerns. We offer 24-hour emergency services.