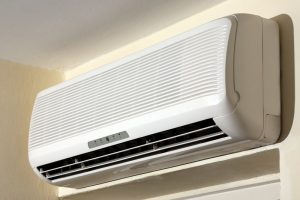 You want an effective and efficient air conditioner in your home. As temperatures have already begun to increase, that fact is becoming more apparent by the day. So if you don't have ductwork in your home, however, it may seem like you don't have a good option other than a window AC system.
We are happy to say that new technology has given you some other options. If you haven't heard about the perks that can come with installing a ductless system in Malvern, PA, then we'd love to give you some information that you may want to know.
What Makes a Ductless System Unique
Ductless air conditioners operate on heat pump technology. This means that they can keep your home cool in the summer and then reverse their refrigerant flow to heat your home in the winter. As we've mentioned though, they can provide comfort even without ducts by connecting multiple air handlers with one outdoor condenser unit.
With this unique setup and new technology, a ductless system can keep your home comfortable and offer some impressive benefits to go with it.
1. One system covers the job of two
A ductless system can offer year-round comfort solutions for your home. This is already great news for anyone who doesn't have the room for both a central AC and furnace.
Rather than worrying about finding the space for two systems, you can have a ductless system installed, which takes on the role of both a cooler and a heater.
2. Incredible energy efficiency
Ductless systems are able to keep your home comfortable in a highly efficient manner. They can help you use a good deal less energy to cool your home, partially because the air handlers can be run individually rather than all at once. Additionally, in the winter, ductless units can heat your home without the need to burn natural gas.
3. Improved indoor air quality
Because your ductless system doesn't require ductwork to adjust your home's temperature, it also circumvents some indoor air quality issues that can come from leaks or debris build-up in your ducts.
4. Easy zone control
We touched on this briefly above but the air handlers of a ductless air conditioner are able to be run individually. This means you don't have to use energy to cool down parts of the home that don't need it! This easy zone control helps you improve your comfort and reduce your energy usage overall.
Looking to install a ductless comfort system in your home? Then you can come to our team to get the job done.
While a ductless unit may not require the services necessary to handle ductwork, these systems still need an expert hand to install and size them. Only a trained professional is going to offer the skill and knowledge needed to get the job done right. We have been in business since 1976 and we are experts at working with all types of home comfort systems.
Contact Michall Daimion Heating & Air Conditioning, Inc. to schedule your ductless system installation with our NATE-certified technicians today.