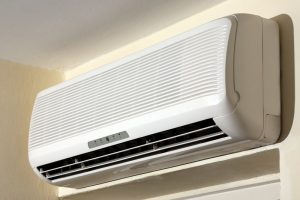 One of the important services we offer as a Phoenixville, PA, HVAC contractor and the Main Line's premier service provider is installing ductless mini split heat pumps for homes. Ductless mini splits, also called ductless air conditioning and heating systems, have grown in popularity in the US over the last decade. They've been the comfort system of choice in Europe and many parts of Asia for years, and the many advantages they offer make them impossible to ignore as an option for homeowners in North America.
But you're reading this post because you want to know if installing a ductless mini split heat pump is right for your house. The best way to find out is to go directly to the source: us! We can answer questions you have about ductless installation and discover the best way to see you have the comfort you deserve.
A Short Look at When Ductless Mini Splits Are Useful
To give you a few quick examples of the usefulness of ductless mini splits before you call us, here are situations where going with a ductless installation is beneficial.
Older home without ducts
If the only way you've been able to enjoy electro-mechanical air conditioning in your house is with window units, then you're a prime candidate for a ductless system install. Older homes (pre-1970s) often had no ductwork built into them, and adding ductwork poses major challenges, such as using up closet space and the attic. A ductless system lets a home add air conditioning throughout the rooms without requiring window units or construction to put in ductwork.
Add-On Rooms
Expanding your square footage with a new bedroom, a den, or a home office? You may find it's difficult to heat and cool the new space with your current HVAC system. Instead of trying to extend the ducts or installing a new central AC and heater to handle the extra space, you can instead use a ductless mini split.
Room Conversions
You want to turn your garage into a workshop, or the attic into a bedroom. But neither of those spaces are part of the HVAC system—how can you make them into part of the household living space? Simple, use a ductless mini split. All it takes is one wall unit and a unit outside, and you'll have the spot cooling and heating you need.
New Home Construction/Remodeling
If you have plans to build a new home or make extensive changes to your current one, you don't have to worry about pesky, space-consuming ducts if you don't want to. Plan on using a ductless system, and you'll enjoy better freedom to design the house the way you want it.
Improving Indoor Air Quality for People With Asthma and Allergies
Ducts are a source of numerous pollutants since they serve as a reservoir for dust and dander and lint. Whenever the central blower fan comes on, all these particles get blasted out into the living spaces. Well, a ductless system has no ducts to collect all these pollutants. This makes going ductless ideal in homes where people have allergies and asthma problems—it's cleaner air for everyone.
Call Michall Daimion Heating & Air Conditioning, Inc., The Main Line's Premier Service Provider since 1976.